Virtual PBX - is a
turnkey solution

for telephony automation.
Quality communication with your customers
Simple routing of connections between employees
Convenient call statistics
Quick integration with your CRM
24/7 customer support
Connect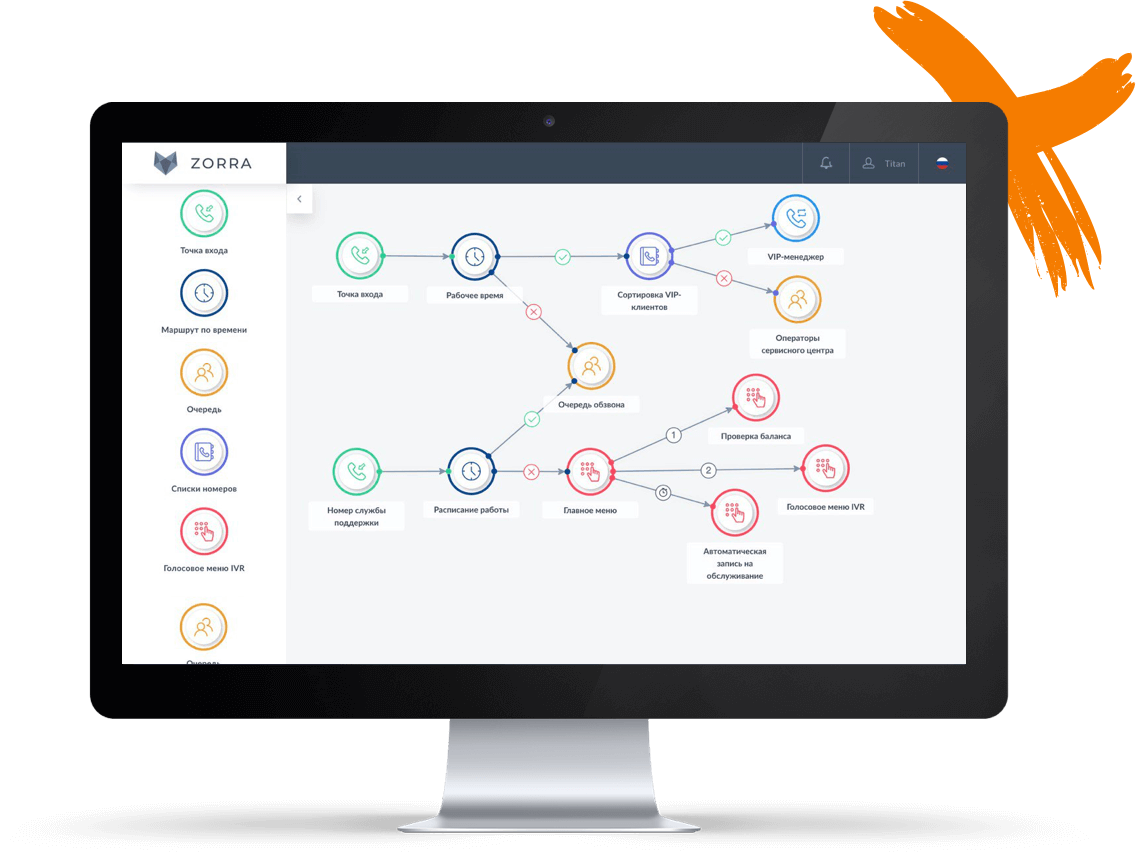 Advantages of a virtual PBX
Flexible routing

Different scenarios for processing incoming calls depending on the structure, schedule and business tasks of your company.

Ready-made PBX scenarios for your business

Few ready-made routing scheme templates that can be quickly and conveniently applied to the tasks of your business.

Hide incoming numbers from operators

Ability to hide client base numbers from call processing agents

Interactive Voice Response (IVR)

Distribute calls automatically using the interactive voice menu.

Autoinformer

Mass auto-dialing of subscribers to play an information record

Voice greeting

Voice Greeting is your business card. This is the first thing your potential customer will hear when he dials your number.

Multichannel numbers

The number receiving calls will never be busy.

API Integration

Using the PBX API, you can implement integration with any services that you use.

Call statistics

Instantly aggregated statistics for all PBX calls.
Rates
Number of users: 2
Maximum contact methods for one user: 3
The number of IVR in one scheme: 2
Disk space: 100 MB
Service "Call Quality Assessment"
Call Recording Service
Connect
Standart
14.99 $ per month
Number of users: 10
Maximum contact methods for one user: 10
The number of IVR in one scheme: 5
Disk space: 1 GB
Service "Call Quality Assessment"
Call Recording Service
Connect
Premium
24.99 $ per month
Number of users: 20
Maximum contact methods for one user: ∞
The number of IVR in one scheme: ∞
Disk space: 5 GB
Service "Call Quality Assessment"
Call Recording Service
Connect