Autocaller —
is an effective tool for developing your business.
Launch your marketing campaign in 5 minutes using intuitive flexible settings. Auto dialer service will allow you to significantly save money and time.
Connect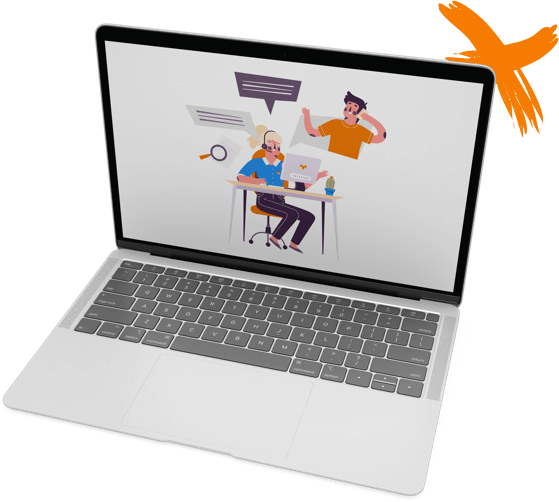 Benefits of Autocaller
Fast database processing

Detailed statistics

24/7 Tech Support

Different types of calling

Custom strategies

The ability to hide the customer number from the operator
Simple Autocaller
Simple Autocaller
The simplest and most common type of outgoing call.
The system alternately dials numbers from the client base and redirects to the queue of operators.
Connect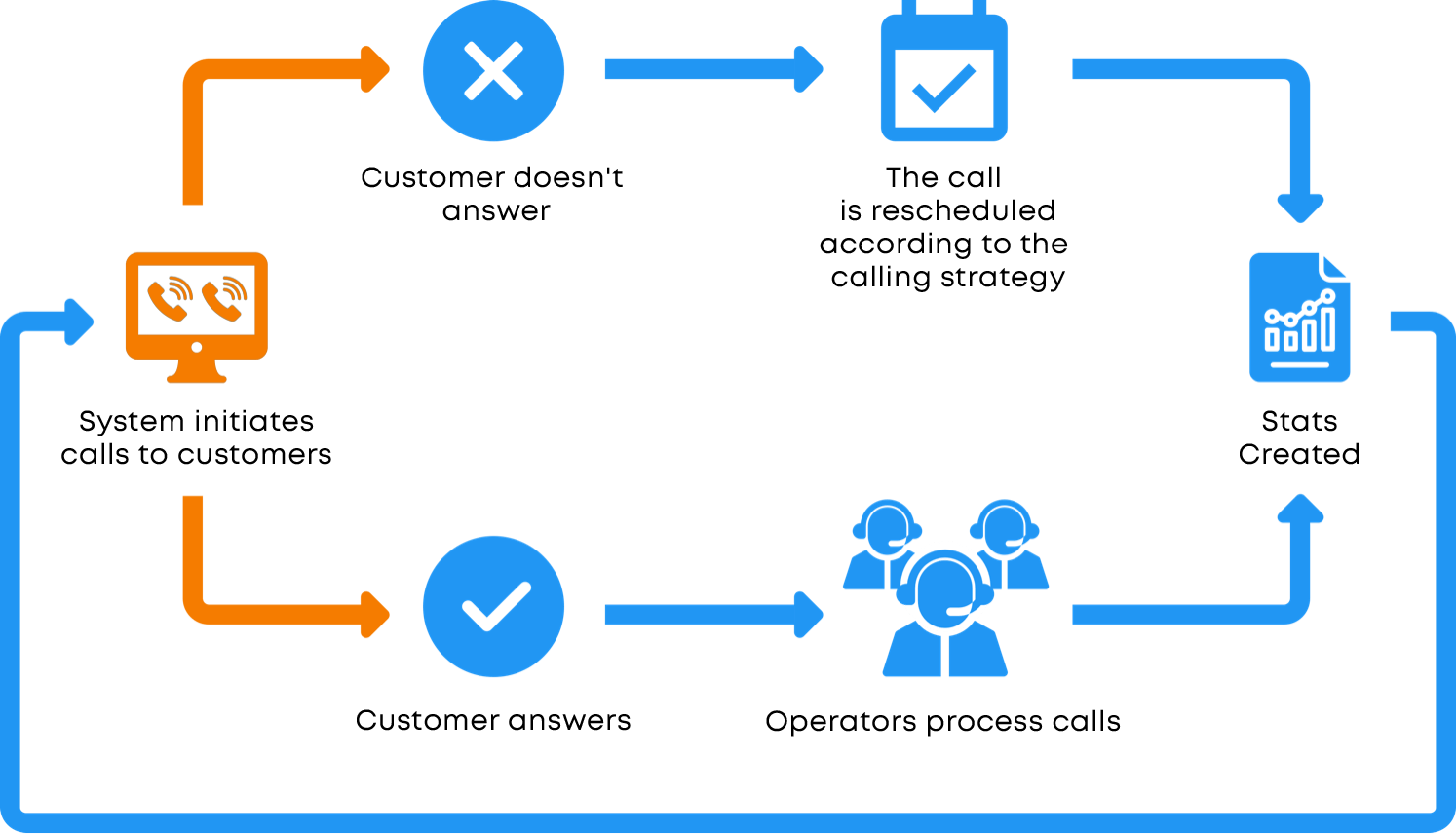 Autoinformator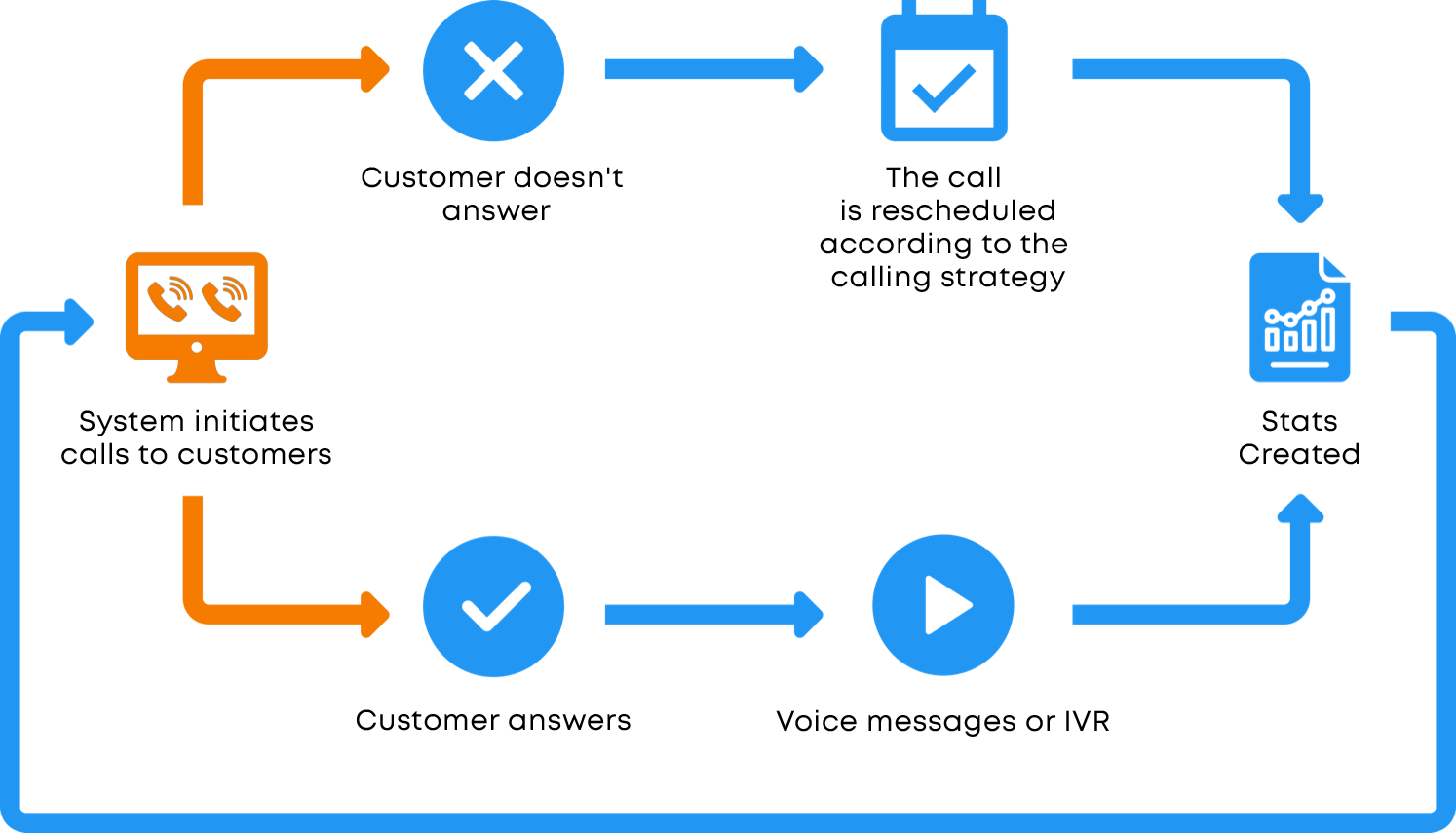 Autoinformator
Fully automated type of call. The system initiates calls and, when answering, plays an audio recording or IVR to the client.
Connect
Progressive calls
Progressive calls
Progressive auto-dialing is significantly more efficient than simple auto-dialing. As soon as the operator is ready to process the next call, the system automatically initiates several calls and connects the operator to the client only if the call is successful.
Connect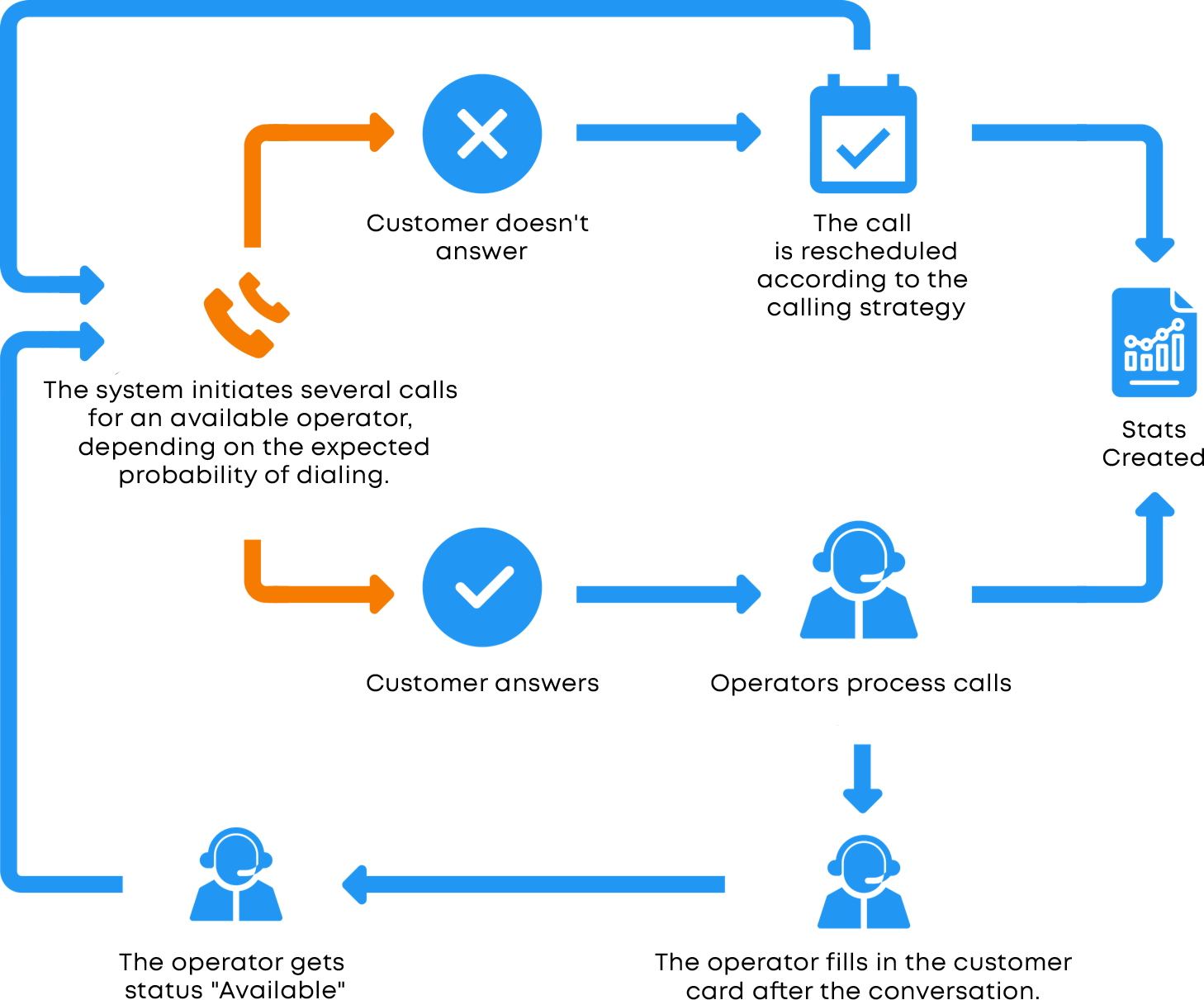 Predictive calls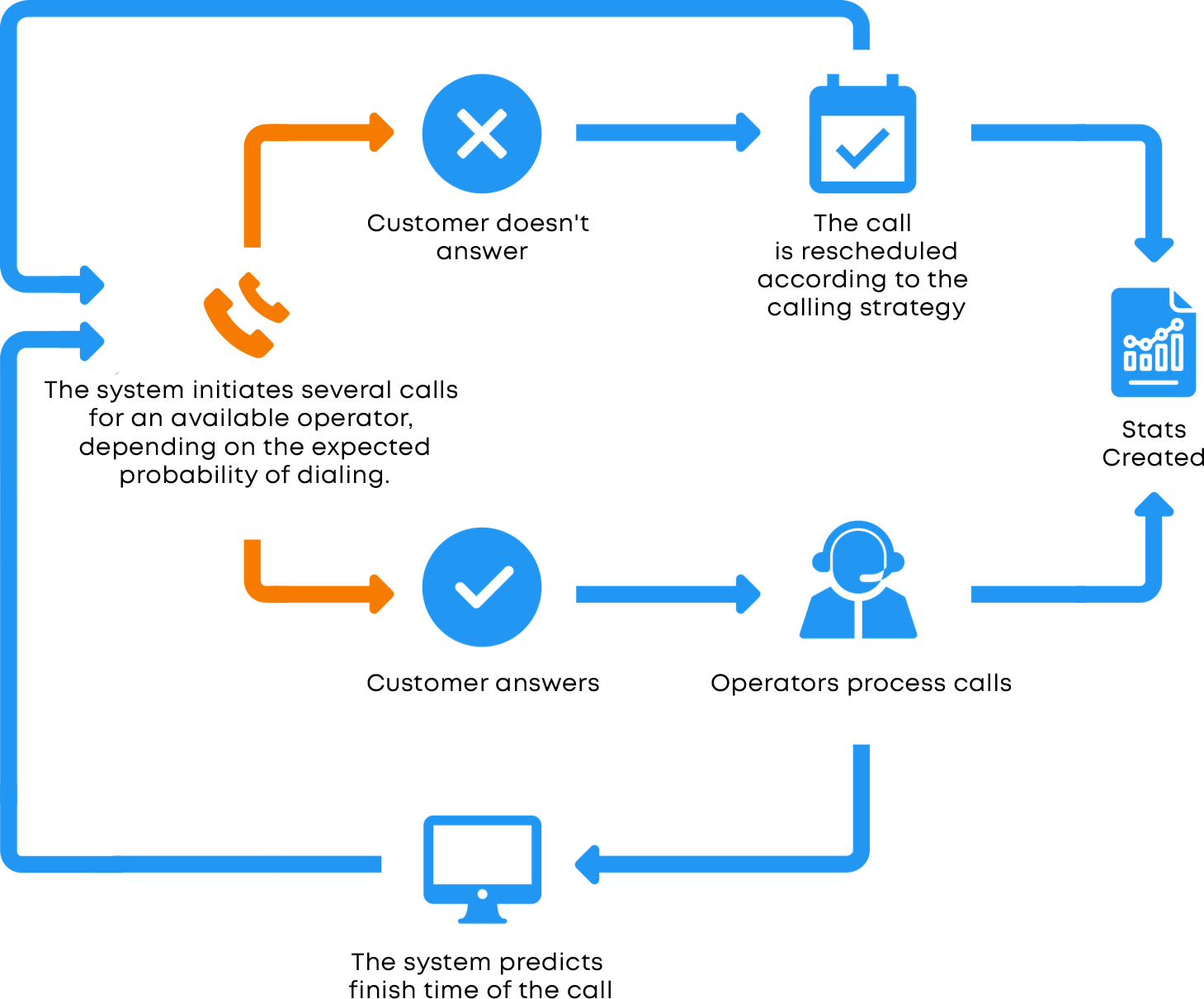 Predictive calls
Predictive mode is the most productive calling mode to date. It allows you to quickly call a large volume of numbers and at the same time provide almost 100% load of operators.
Connect